Dr Ewa Sałkiewicz-Munnrelyn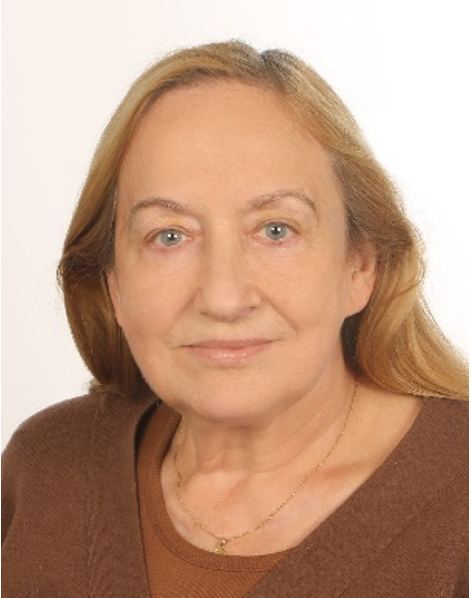 Dr Ewa Sałkiewicz-Munnerlyn was the Polish diplomat, working at the Ministry of Foreign Affairs from 1991 to 2018. She was appointed the charge d'affaires at the Polish Embassy to the Holy See from 1993-1994. Afterwards, She served as the Polish consul at the Consular Division of the Polish Embassy in Washington D.C. from 1995-1999. She has been working several times as a short term observer of the Organization for Security and Cooperation in Europe (OSCE) during parliamentary and presidential elections in Ukraine, Russia, Moldova and Belarus. She worked as the Human Rights Officer of the OSCE in Macedonia (Skopje and Ohrid) and Bosnia and Hercegovina (Pale in Republika Srbska) from 2001-2005.
She taught diplomatic protocol and savoir vivre at the Academy Andrzej Frycz Modrzewski in Krakow, Poland. I taught diplomatic protocol, Holy See diplomacy, prevention of genocide, at different Universities in Poland (WSB in Dąbrowa Górnicza, SAN in Krakow, KPSW in Bydgoszcz, Collegium Civitas, UKSW and UW in Warsaw).
She is teaching within Erasmus + international law at European Universities in Italy (Rome, Pisa, Cagliari, Naples, Macerata, Campobasso) and other countries such as Spain (Valencia, Tenerife), Turkey (Aydin University), France (Sorbonne), Lithuania (Vilnius), Paphos (Cyprus), Famagusta (Northern Cyprus), Belgrade (Serbia), Sarajevo (BiH).
She holds Ph.D. from the Jagiellonian University in Krakow, Poland and the post-graduate diploma from the Institut des Hautes Etudes Internationales in Geneva, Switzerland.
She worked as the HRO at the United Nations in Geneva, Human Rights Commission from 1982 to 1984 and as the assistant at the University of Geneva (1984-1986) and the Jagiellonian University in Krakow, Poland from 1986-1990. She speak English, French, Italian, Russian, Serbian, Spanish. She is married to an American and live in Poland since 1999.