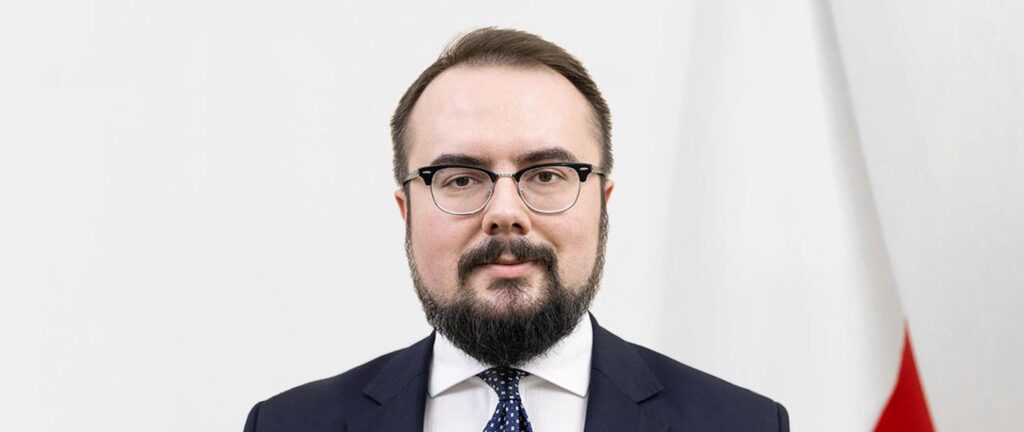 Paweł Jabłoński, Vice Minister of Foreign Affairs
Undersecretary of State for Economic and Development Cooperation as well as African and Middle East Policy at the Ministry of Foreign Affairs of Republic of Poland.
He was born in 1986 and was graduated of the Faculty of Law and Administration at the University of Warsaw and the School of Spanish and European Law at Universidad de Castilla-La Mancha and the University of Warsaw. In 2008-2015 he worked in law firms. Since 2015, he has been an attorney at law, a member of the Chamber of Lawyer's Association in Warsaw. In 2016-2018, he was the Chamber's deputy disciplinary spokesman. From 2018, he was an advisor to the Prime Minister, and then deputy director of the Department for Coordination of International Projects. From February 2019, he is a member of the Council of the Institute of Central Europe.